Weekly classes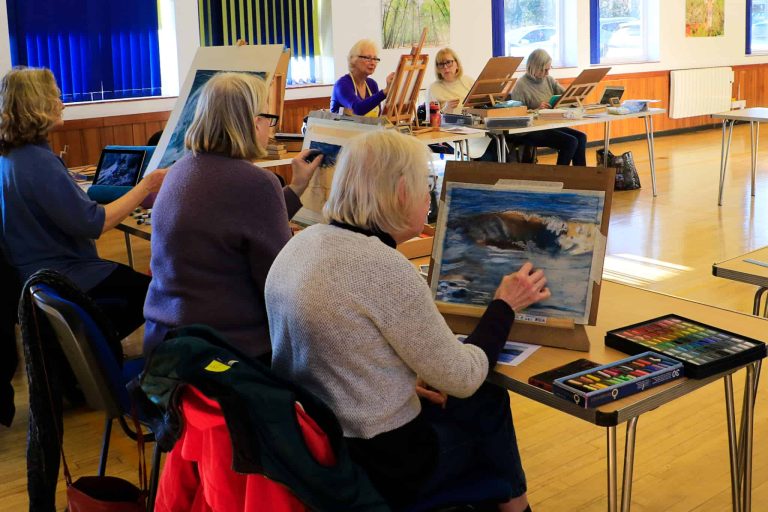 If you are lucky enough to live in this gorgeous part of the Suffolk coast, you are very welcome to attend my weekly pastel classes.
I run two classes every Monday:
Hollesley Village Hall 1.30 – 4.30pm
Quay Church, Woodbridge 6.30 – 9pm
There are always materials provided for you to borrow or purchase and there is no need to book a series of lessons as the classes operate on a 'pay-as-you-go' basis.
Beginners are very welcome at either of the classes because I give structured tuition and demonstrations during the lesson, as well as individual support throughout.
We cover lots of different subjects such as wildlife, people portraits, landscapes, seascapes and florals. I am always keen to listen to what the class would like to pastel and sometimes we vote on a range of subjects to decide what we'd like to pastel next!
For just £20 per class, you can join in with us; we are a fun, friendly and welcoming group of pastellers!
Upcoming weekly classes
All abilities are very welcome to attend and I use different venues in Suffolk
Next Soft Pastel Afternoon Class – Monday 25th September
Hollesley Village Hall, Hollesley, Suffolk, IP12 3QR
£20 per weekly session on a pay-as-you-go basis
1.30pm – 4.30pm
Next Soft Pastel Evening Class – Monday 25th September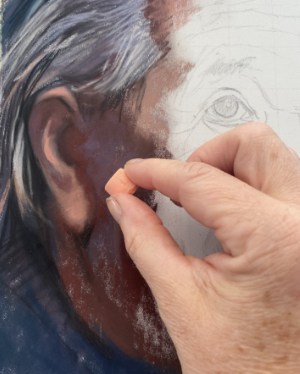 Quay Church, Quay Street, Woodbridge, Suffolk IP12 1BX
£20 per weekly session on a pay-as-you-go basis
6.30pm – 9pm
If you are interested in any of these events please get in touch using my contact form
Contact Teresa