Tuition
I love being able to combine my teaching and artistic skills in order to spread the joy of soft pastels! There are so many ways you can learn to pastel as I offer weekly classes, private tuition and whole day workshops here in the Woodbridge, Suffolk area.
My years of teaching experience enable me to pitch my tuition to the ability of my learners. You might be someone who believes they 'can't draw a stick man' (I have heard this many times!) right up to an experienced artist who wants to hone their skills or add a new medium to their portfolio.
Each pastel lesson consists of demonstration and supportive feedback so that you can learn at your own pace. I can teach different methods of pastel application, blending, papers and tools to achieve a range of effects from photorealistic to loose impressionistic styles of pastel art.
Although I am mainly drawn to wildlife subjects, I have also privately taught people who wanted to do landscapes, seascapes and portraits. I have even hosted a hen party for life drawing at my studio!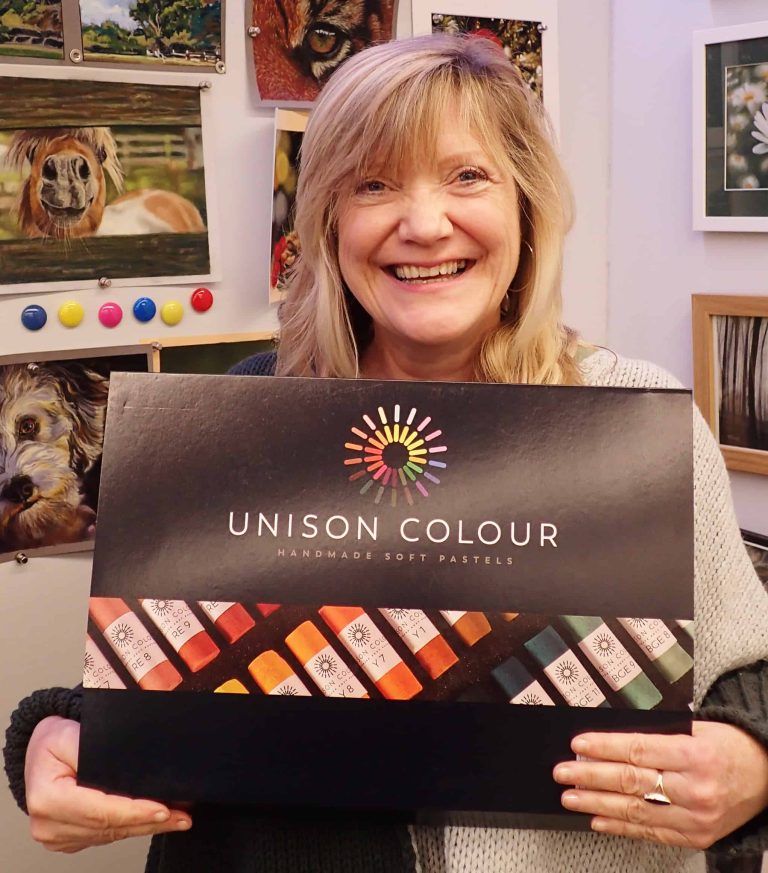 You can book a personal one-to-one tuition session at my Suffolk studio.
The address of my garden studio is 19 Moorlands, Hollesley, Woodbridge, IP12 3QP.
If you are lucky enough to live near me in this gorgeous part of the Suffolk coast, you are very welcome to attend my weekly pastel classes.
I have given talks and demonstrations for Art Groups and provided workshops in Suffolk and beyond.
Gift vouchers now available
The perfect gift. Redeemable against the price of a portrait or tuition.